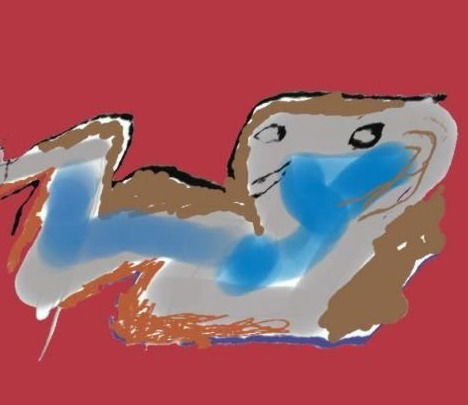 Image and text by Rick McVicar
A bear cub crawled onto my backseat.
I hope I never meet his magnificent mama.
The cub smiled at me, oh so cute.
I am sure his papa is a brute.
He wants a cookie, I just bet.
I wish a game warden was nearby.
Should I offer a piece of fruit?
His mama might want to loot
My cupboards and my fridge,
Never mind my hungry kids.
My hair is standing on my neck.
My nerves are a total wreck.
I see the mama coming around.
I freeze so I don't make a sound.
The cub crawls out of the car.
All I see are stars.
The bears walk back into the woods,
Back to their natural neighborhood.